BIOMES
Also visit this site: http://inchinapinch.com
A biome is a major grouping of plants and animals in an area.
Each biome has its own climate, soil, and plant and animal groups
that have adapted well to the physical environment of the area.


The word tundra comes from the Finnish word (from Finland) for barren or treeless land.
The tundra is the simplest biome.
---

The taiga is a large belt of coniferous trees across North America and Eurasia.
Taiga is the Russian name for this forest which covers so much of that country.
The same word is used in North America, too.
---

These forests are known for the beautiful change of color of their leaves to reds, oranges, and golds in the autumn. This happens because the shorter days of fall cause the plants to lose chlorophyll from their leaves. The trees do not actively grow during this period.
---

The tropical rainforest, found close to the equator between the Tropic of Cancer and the Tropic of Capricorn, is earth's most complex biome. It has the most desirable growing conditions: a lot of precipitation and year-round warmth. Because of the thick, tall, vegetation, many plants have to struggle to reach sunlight or adapt to the low amount of light beneath the canopy. There are both tropical and temperate rainforests. They both have many different species of plants and animals.
---

The word "savanna" comes from a Spanish word which means "treeless plain".
These areas are large regions of grass with only a few trees. Grazing animals and predators live in these grassy plains. The area has a wet and dry climate.
---

Desert areas are not without life. Instead, they have many wonderfully adapted plants and animals that have developed various ways to deal with the extremes of dryness and temperature.
---
LESSON #1
Copy and paste the map below into "Paint". Change the page setup to "landscape". Fill the rest of the background outside the map with black. You are now going to "spray paint" each biome a different color. Before you begin, use the rainforest locator map to position the Equator properly. Draw a straight line across your map and label the Equator. Use these colors below the map to create a key, or legend. Next to each spray of color type the name of the biome. Don't forget to put your own name on the map.
BIOME COLORS:
TUNDRA=light blue
TARGA=medium blue
TEMPERATE BROADLEAF DECIDUOUS FOREST=yellow
RAINFOREST=dark green
SAVANNA=light green
DESERT=red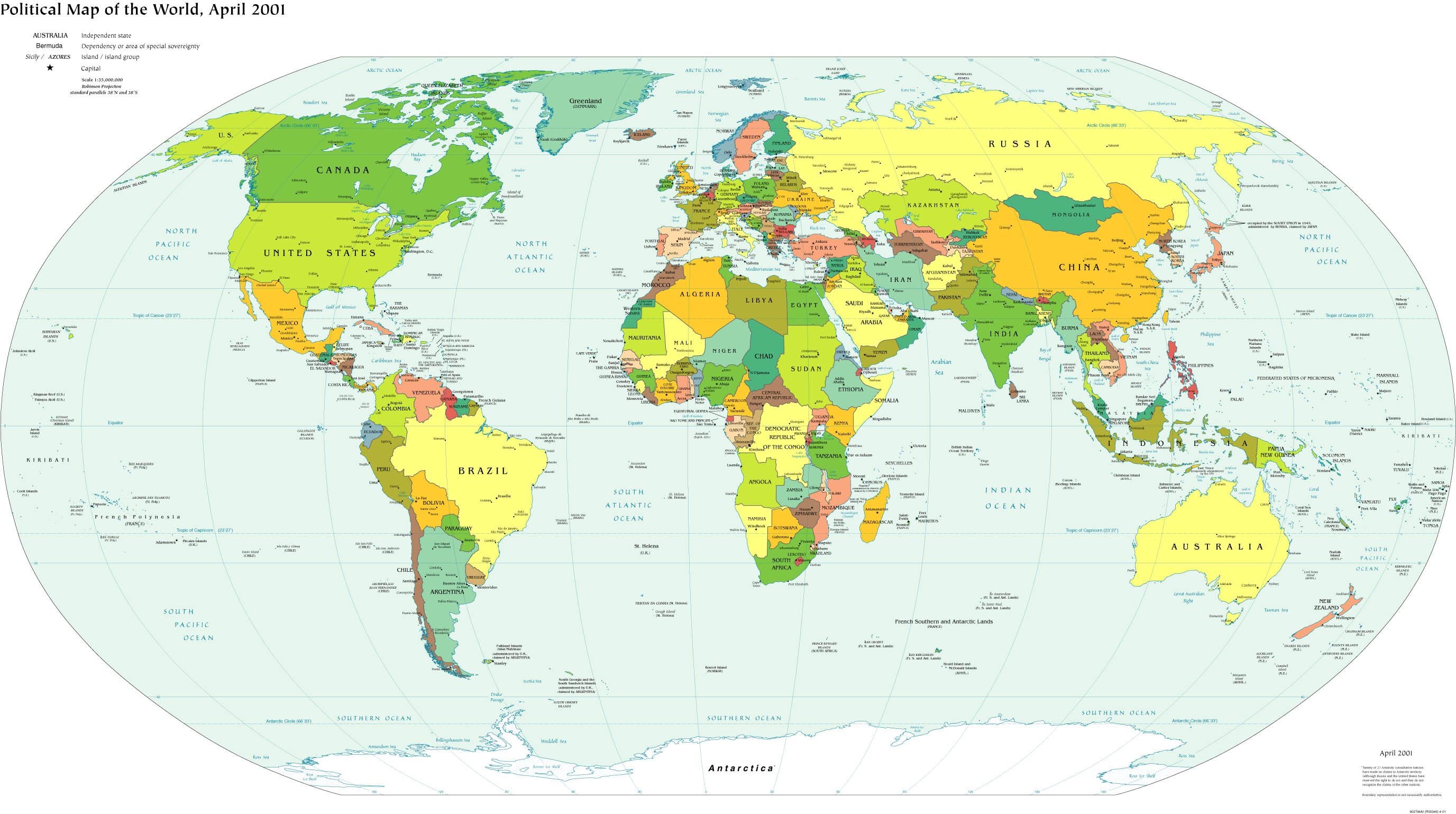 LESSON #2
Pick one biome. Research it on the Internet using an Internet keyword search. Take notes on interesting facts and animals. Copy and save interesting pictures into your folder on drive "U". When your research is complete, prepare an artistic collage of pictures and information about your biome in the "Print Shop" program.

For great animal resources and pictures, click here.