The Planets
The picture below shows the planets of our solar system.
(Click the Sun to learn more about it.)

From left to right, after the sun, the planets are:
Mercury, Venus, Earth, Mars, (rocky inner planets)
Jupiter, Saturn, Uranus, Neptune, Pluto. (gaseous outer planets)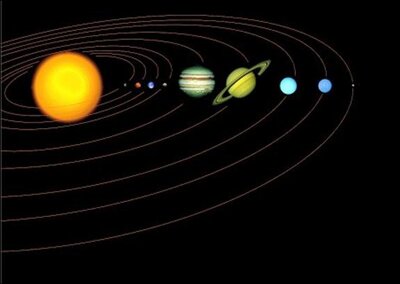 Can you name the planets again? Do as many as you can without looking back.
, , , , (rocky inner planets)

, , , , (gaseous outer planets)

Here is another view of the 9 planets in their correct order from the sun.
Each planet can be clicked to learn more.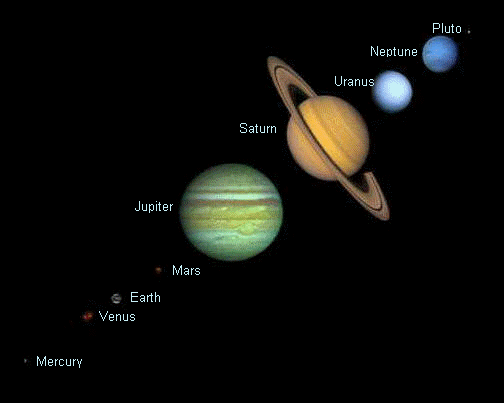 Here are individual pictures of the planets. Their relative sizes are not necessarily correct.
Click a planet below to find out more about them. Each one can be copied and pasted into Paint.
THE ROCKY INNER PLANETS

MERCURY

VENUS

EARTH
MARS

THE GASEOUS OUTER PLANETS

JUPITER
SATURN
URANUS

NEPTUNE

PLUTO
Click the Earth to enlarge it.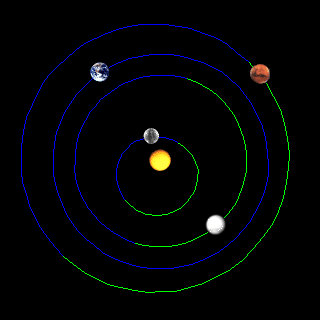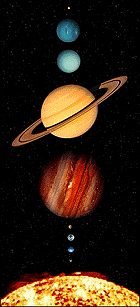 Copy and paste the diagram below into Paint.
Copy, paste, size, and label the inner planets on this diagram.