WHERE IN THE WORLD?




LESSON #1
Go to this website: http://www.indo.com/cgi-bin/dist
Type in the name of a city and the country or state it is in. Don't forget your comma.
Click "Look it up!"
Copy the information below onto a spreadsheet.
Fill in the information as you find it on this website.
Type your name in cell A-12.
Print your answers on Speedy.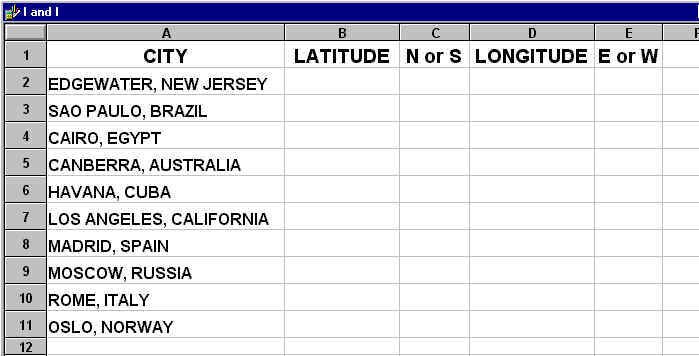 ...or you can work directly on this form.
---
LESSON #2
Right click on the map below.
Paste it into the Paint program.
Locate the cities above based on their latitude and longitude.
Put a dot at each city's location.
Click on the text tool, "A" , to label each city.
Don't forget to put your name on this map too.
Print your finished map on Speedy.